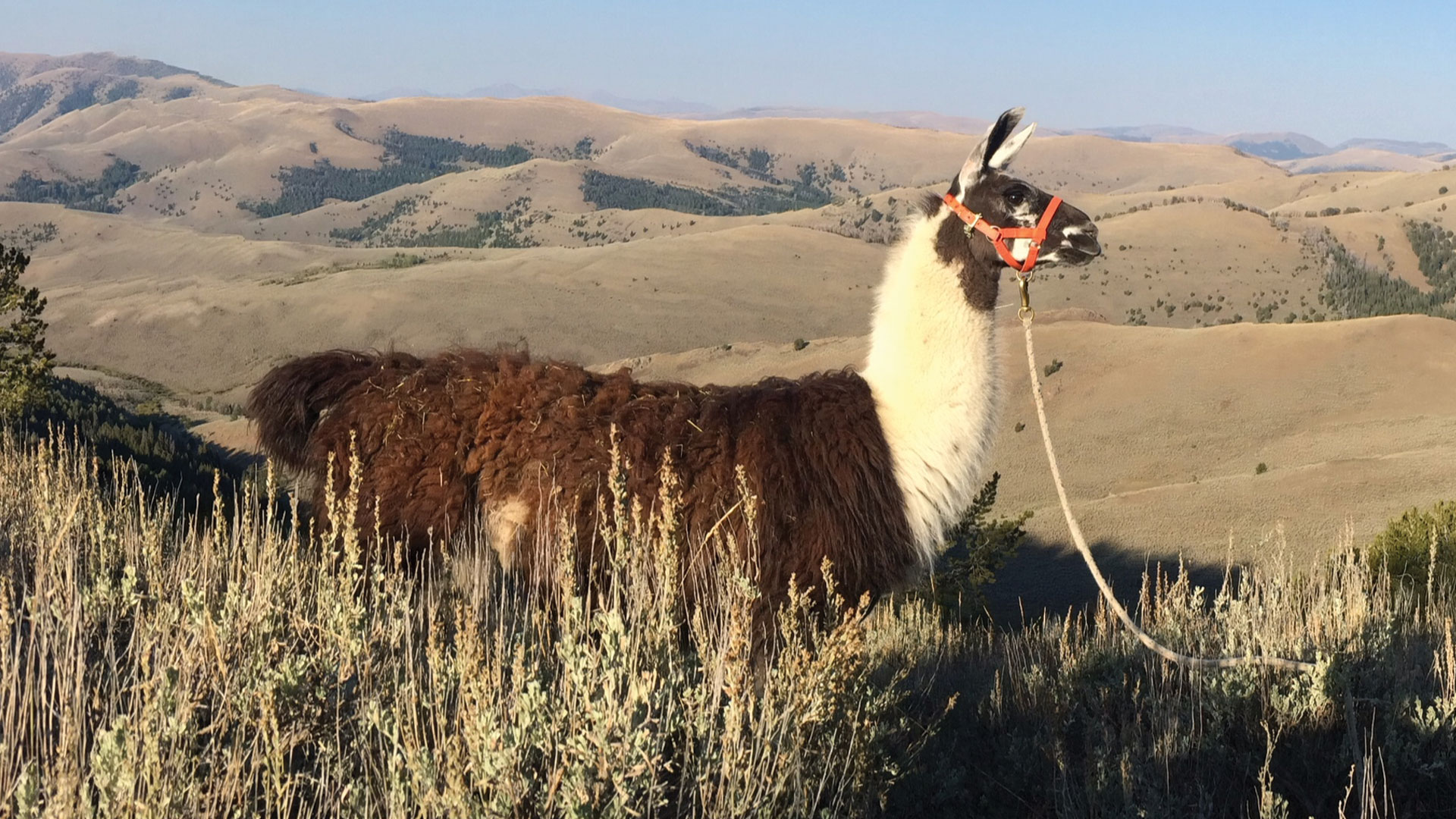 Our Focus
Our focus is entirely on producing high endurance, athletic pack llamas that are proven and tested as commercial packers.
Experience has taught us that not every llama is a pack llama and not every llama that can pack should be in the breeding line up. We agree that proven genetics, ascetics, conformation, temperament, athleticism, muscle, biomechanics, bone structure, attitude, and endurance are all important qualities in a pack llama. We feel that though these are all vital aspect of top end pack llamas and a successful breeding operation the most important of all these aspects is ultimately long term packing performance in the mountains.
We begin conditioning our llamas in March and our last pack trip is usually around the 15th of December. Our commercial pack season runs March 15- Sep 30, after this our rental season takes over in full swing until the end of the season. The bulk of our pack season typically takes course over a period of 140 days. During this period the llamas are out working 90+ days. We condition our llamas on the premise that they will carry 70-80 pounds each for 90-100 days during the peak of our season. Most of our commercial trips call for 4-9 miles per day with one layover day every 2-3 days. These parameters give a good indication of what our llamas' capabilities are.
After hundreds of miles each year it doesn't take long for the best packers to rise to the top. At the end of the grueling pack season in the cold months of fall in wild places like the Frank Church Wilderness of No Return it is the tireless packers that have earned breeding rights in our breeding program.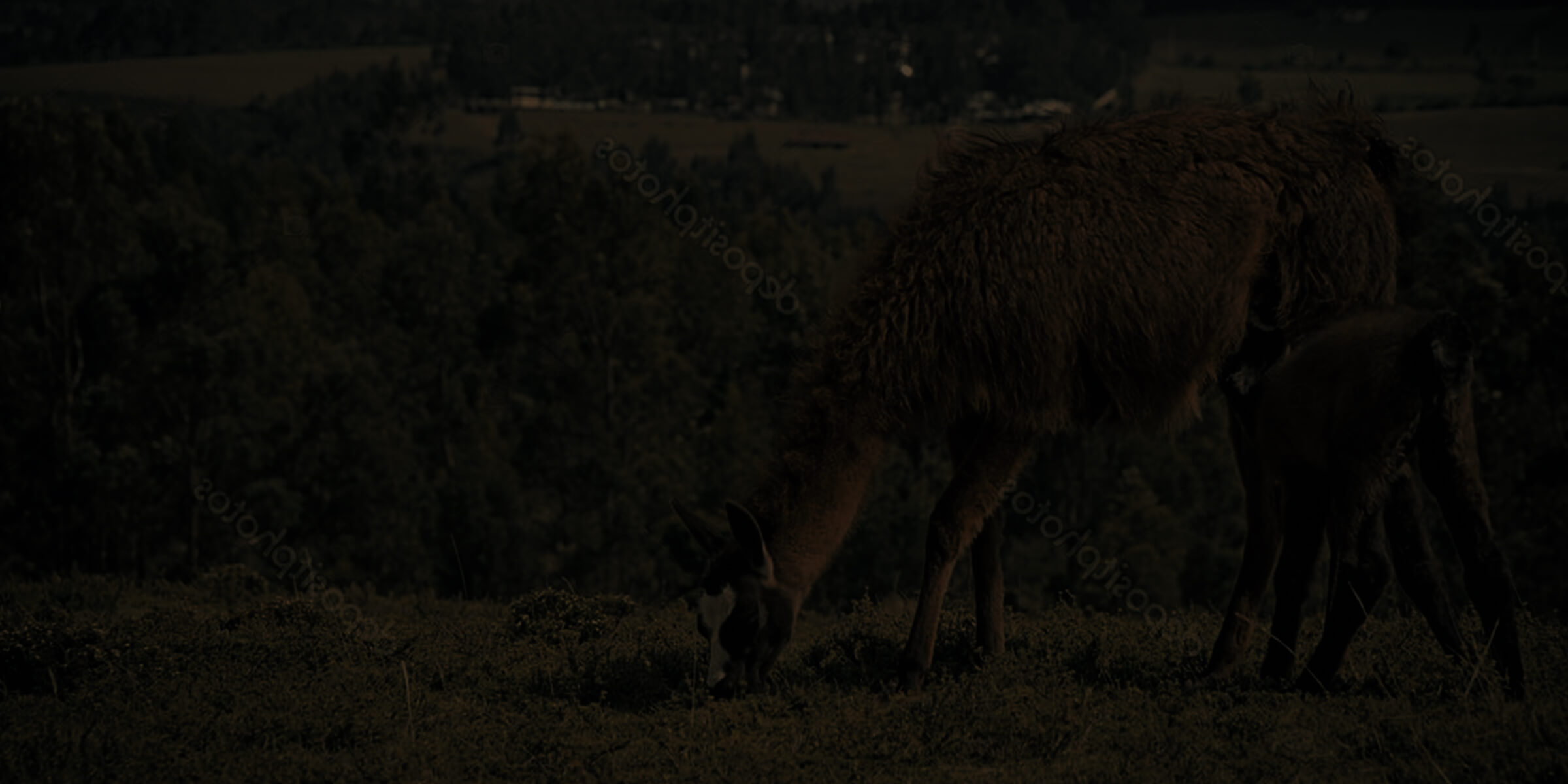 Our breeding goal at Wilderness Ridge Trail Llamas is to find, train, pack and prove the best breeding stock in North America. We pack with llamas for a living; it is our passion, our hobby and who we are. We don't golf, gamble, or travel the world; we pack and breed the toughest llamas in the country. We take our profession seriously and put our llamas to the test. In order to rent our llamas to strangers our animals have to be proven and ready for the task. This requires a lot of time training, condition and a foundation of correct breeding principals.
If you are looking for top breeding stock please give us a call to see what we have available. We can also put you in touch with a few other breeders in the country that are focused on producing top end packers.
We breed during the months of March, April and May. Once the females are proven their job is to produce babies. We don't expect them to pack and produce babies. The males in our breeding program are also on the trail during the packing season with the rest of our packers. If you would like to come see our breeding studs in action come join us on an overnight clinic or sign up for an outfitted trip this summer.
Here are 5 Other Services We Offer
Llama Rentals- we provide everything you need. See rent llamas for more information
Llama Clinics- learn how to pack with llamas and see if it is for you. See llama clinics
Fully Outfitted Summer Trips- May–September
Llama Sales- young packers, experienced packers, and select breeding stock
Llama Equipment- we make and sell our own llama saddles, blankets, rigging, panniers, & leads
If you have questions about renting, buying or packing with llamas feel free to contact us via email, phone or Instagram.
"I wanted to write and say that it was a pleasure working with WRTL! I rented Marshall, O'Reilly, and Tokyo for an elk hunt in Nevada Oct 2016. The three llamas were ideal hunting partners and were a key piece in making the trip comfortable and successful. My buddy and I were able to take fresh food and more gear with us into the Wilderness. Your llamas gave us zero issues in the field, were easy to care for, and allowed us to get the elk back to truck in one trip. Great critters! Keep up the great work!"
Tim Hanna
Dixon, CA