About Us
Wilderness Ridge Trail Llamas was founded in 2010 in Eastern Idaho, we are a family owned and operated business. We were first introduced to llamas in 2006 while in Argentina serving a 2-year LDS mission. Prior to becoming known as the "llama people" backpacking and the use of horses and mules is how we explored the back country. Outfitting and guiding was a natural fit for us. It has become who we are and what we look forward to every day. Benefiting in many ways and being surrounded by the wild places of the west has inspired us to help others find a passion for adventure and majestic places like the Rocky Mountains.
We started building our business from scratch with a few fundamental principles: Integrity, Team Work, and Diligence. Our dream has always been to hike and explore the many mountain ranges in The Rocky Mountains and to provide extraordinary hiking adventures to our guest. After a few years of offering guided hiking treks we soon realized that many of our guest would benefit from having a lighter load to carry in their packs. This is when we introduced llamas into our program which was a very natural fit as we grew up farming and ranching. The llamas have not only help a wider group of people to see the amazing views of Yellowstone and beyond but are wonderful trail companions and add an amazing amount of joy and diversity to our hiking trips. We truly enjoy seeing people connect with the wild and to rekindle a love for adventure.
We have expanded from our base operations in Idaho and now operate in some of the most famous and spectacular areas in the Western United States. Sustainable travel and the protection of public land is at the forefront of our minds. Our family has been making a living off the land for over 100 years and we want to see these special places preserved for years to come. With a common goal of preservation by conservation we believe that together we can protect use on public land and the heritage of the West. We want to thank you for considering Wilderness Ridge Trail Llamas and give you our commitment to help make your llama adventure one of the highlights of your life.
At our base operation in Idaho Falls Idaho we have a growing herd of Ccara Pack llamas. We offer llama rentals, ranch tours, Llama and pack equipment sales in addition to our guided hiking treks. The Ccara llama was bred by the Inca for thousands of years and is truly a remarkable beast of burden. The Ccara, classic or working llama were bred for their ability, athleticism and strength. The Inca expected their working Ccara llamas to carry 45 Kilograms (100 lbs) each day for many days in a row. In the late 1990's many people in North America stopped breeding these rare and unique pack animals, and the llamas left had been crossbred to other breeds of llamas used for wool or for the show ring only making the working llama less capable and not work friendly. Therefore, we began to buy every quality pack llama (CCara/Classic llama) we could find. We have been to over 30 states and 2 countries looking for working llamas. We realized that we wanted to have pack llamas our entire life and that the only way to do this was to bite off as much as we could chew and maybe a little more and start breeding the last of North Americas Ccara Llama. We feel as llama breeders and packers that we need to be actively promoting The Ccara llama.
We feel it our duty to promote and educate others about The Working Llama. We feel commercial outfitting and llama rentals are one of the best ways to spread the word about the capabilities of the working llama. We have searched all over North America for proven pack llamas to add to our herd. We feel we have gathered the top pack stock available and the most genetically diverse herd in the country. With the foundation of our breeding program now in place our goal is to continue to produce top quality pack stock for those looking to get into pack llamas for generations to come.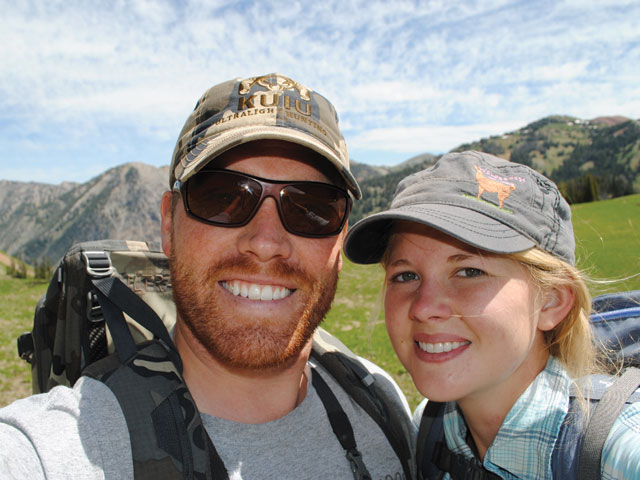 Beau Baty | Founder & Operations Manager
I love 4 things in life; my family, God, the outdoors and llamas. Exploring new places in the backcountry and looking for wild animals is my passion. I grew up on a cattle and horse ranch in the Wellsville Mountain Range (known as the steepest mountain range in North America). This is where my desire for adventure was rooted. I will do everything I can to help our customers and guest to be more than satisfied with their purchase and backcountry experiences. If you ever need anything or have questions about llamas, hunting areas, maps, backcountry meals, gear or anything along these lines please give me a call or email me. I make it a priority to get back to you as soon as I can.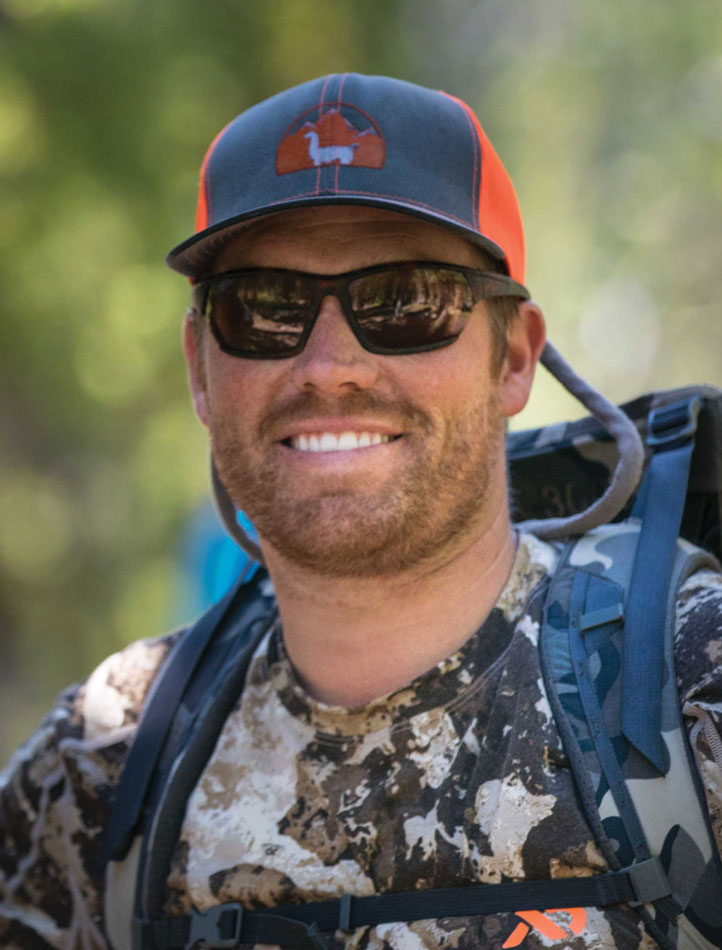 Kirstin Baty | Owner & Field Manager
Llamas came with Beau when I married him. I wasn't sure how llamas where going to work into our lives together at first and now I can't imagine life without them. Having llamas has helped us stay physically active and exploring new things. My favorite part of owning llamas is training the crias and watching them grow each spring. Llamas have enriched our lives and we hope that you can find equal enjoyment and happiness from our llamas.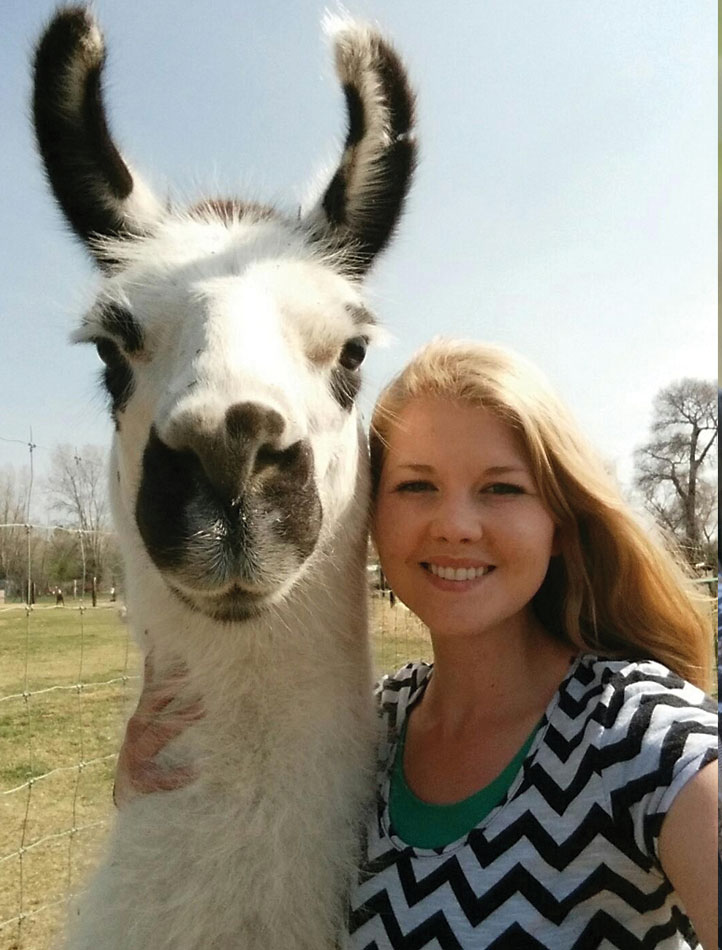 Breeding Llamas
The spring of 2017 we had 27 crias and bred 45 females. We will be updating the website with pictures of the crias and young llamas as they age and progress in their pack training.
If you are interested in buying your first pack llamas we recommend coming on an overnight trip with us or someone you know with llamas. You can also sign up for a fully guided trip during the summer. This gives you the opportunity to experience llamas first hand and see trail hardened packers at work as well as ask all the questions you may have. It is also a good call to rent llamas a few times prior to buying them so you can build your confidence and knowledge of what to expect from trained pack llamas.
"I was just on the Sierra Club trip in Bridger wilderness and want to tell you how wonderful both Mckayla and Brandon were. There were not only hardworking and patient, but also the nicest people who were especially attentive to my 9 year old daughter. There made the trip for us, and I couldn't say enough positive things about both of them. We are so lucky to have been on the trip with them."
Thanks, Pam