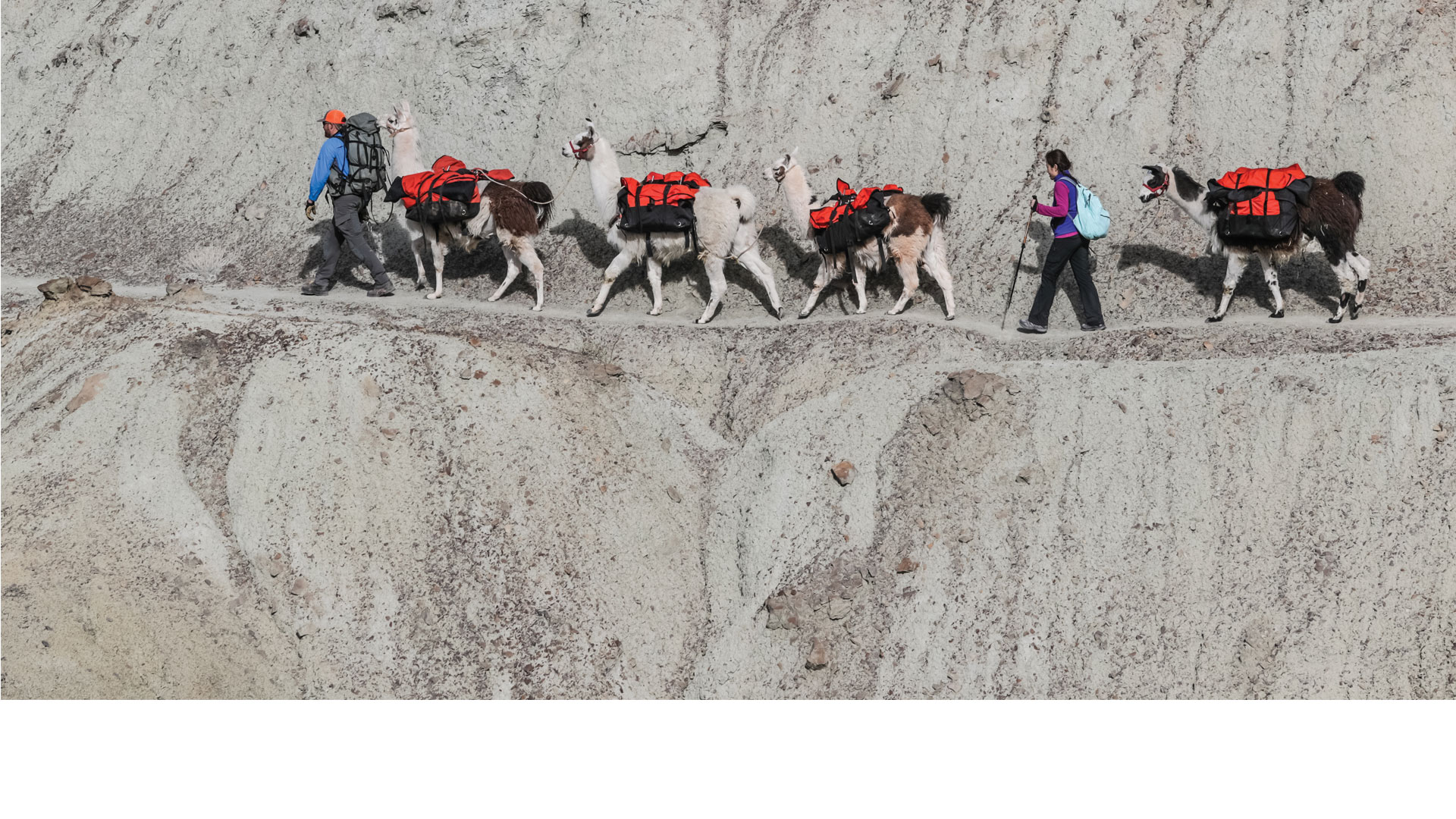 Our Focus
It has taken us the better part of 10 years to discover what the Inca had in mind when they selected the Ccara llama as their beast of burden. 6,000 years ago the Ccara llama was a symbol of privilege and power. Though other breeds were of great importance to their culture and survival it was the Ccara "Kara or Q'ara" llama that was bred for working. They were expected to carry 45 kilos (99 pounds) for many days in a row over some of the most remote and changing elevation profile terrain in the world. Today the Ccara llama is near extension in both South and North America. We use our Ccara llamas for work here in the US every season for 120-150 days each year. We expect them to carry loads of 70-80 pounds for 6-12 miles each day of work. The truth is that you can get most llamas (meaning other breeds of llamas) trained to pack, and that you can get most llamas to carry 60 pounds up to 12 miles in one day if conditioned properly. The hard truth is that most llamas that can do this could not repeat this a second day in a row, or a third day or a fourth day in a row let alone 120 days and with an 80 pound pay load vs a 60 pound pay load.
The Inca knew this and appreciated the capabilities of the Ccara llama. We have taken lessons from their thousands of years of breeding working llamas and try to emulate that in our program. No where in North America are pack llamas being worked and tested like they are at Wilderness Ridge Trail Llamas. The proof is in the beast. If you don't believe us, come see for yourself. Also if you haven't made a trek to South American to hike with Ccara llamas in the Andes to learn where it all started you are really missing something beautiful and you will never really understand these amazing animals until you try to understand for what purpose they were really used. Our team of llamas will all mark up 700 miles each season with better than half of our llamas hitting 1000 miles each season.
We are fortunate enough to have found a few like minded folks along the journey of life that understood the importance of the Ccara llama and tried to preserve the great genetics here in the US. Because of them we have been able to continue their work and produce what we believe to be the most genetically diverse herd of high performance Ccara llamas in North American and maybe the world.
Here is an info graphic giving a clear representation of the difference in pack llamas. The Suri llama named "Red" has been shown is this picture to give an accurate representation of the structure of the animal. The llama in the middle "Milo" is a great working class animal that will meet our criteria to be a commercial packer. The tallest male "Sarge" is the largest male in North America and is a high endurance young athletic male that exceeds every expectation we have as breeders and commercial packers. Here is a video clip that goes into detail about how to measure and weigh your animals and the importance of doing so: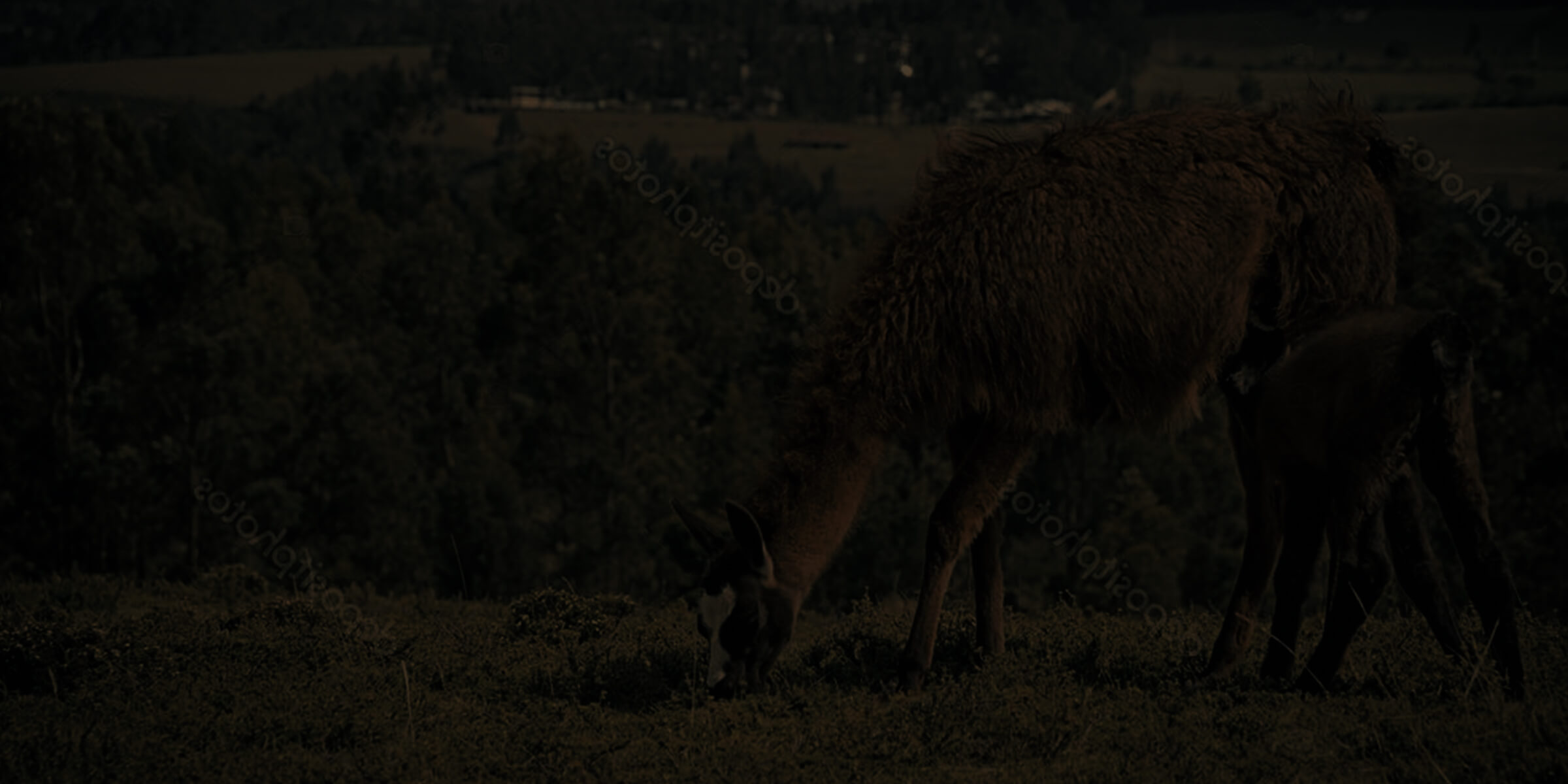 Here are 5 Other Services We Offer
Llama Rentals- we provide everything you need. See rent llamas for more information
Llama Clinics- learn how to pack with llamas and see if it is for you. See llama clinics
Fully Outfitted Summer Trips- May–September
Llama Sales- young packers, experienced packers, and select breeding stock
Llama Equipment- we make and sell our own llama saddles, blankets, rigging, panniers, & leads
If you have questions about renting, buying or packing with llamas feel free to contact us via email, phone or Instagram.
"I wanted to write and say that it was a pleasure working with WRTL! I rented Marshall, O'Reilly, and Tokyo for an elk hunt in Nevada Oct 2016. The three llamas were ideal hunting partners and were a key piece in making the trip comfortable and successful. My buddy and I were able to take fresh food and more gear with us into the Wilderness. Your llamas gave us zero issues in the field, were easy to care for, and allowed us to get the elk back to truck in one trip. Great critters! Keep up the great work!"
Tim Hanna
Dixon, CA