Wilderness Ridge Trail Llamas Breeding Studs and Herd Sires - The Finest in Working Llamas
The proof is in the crias and on the trail. Our breeding philosophy and ideals date back to Baty family records in the 1700's when our family was breeding work horses. Fast forward to the 21 st century and we still believe in the same practices.
We try and keep it simple: Only the select get to breed. Our working males have to earn that right and prove themselves the best beast of burden.
Our ancestors believed only the best in working animals earn the right to breed. Longevity, ability, drive, stamina, intelligence, temperament, pedigree, structure, movement, balance, grace and agility were top characteristic chosen in the 1700's for our family and the same breaths true today in our working llamas also know as Ccara llamas (Kara or Q'ara).
If you are looking to breed your female(s) to one of our Ccara working males feel free to reach out to us and we will walk through the logistics and try to make accommodations to get your female(s) bred. From 2014-2019 WRTL has conducted over 115 outside breeding's with a 72% conception rate. We have also learned a great deal about breeding traveling females.
We propose that your female stay at our ranch for 90-120 days to ensure she is bred and that her pregnancy has settled well. We can do "drive by" breeding's (where you bring your female by the ranch, breed her to a male, and then go home the same day). We have had very little to no luck doing this and advise against the "drive by" method.
There are a few things you need to do before your female arrives at the ranch:
Get a health inspection to travel from your state or location to Idaho Falls, ID
Have your vet run your llamas' fecal sample to check for internal parasites (please send us the report).
Make sure your female is up-to-date on her vaccinations
Trim her feet and groom her properly
She needs to be in good health and condition. Unhealthy and overweight llamas are very hard to get pregnant and sometimes cannot conceive
Sign our outside breeding contract
Pay your deposit upon arrival ($250.00 non-refundable)
You pay the stud feed once the cria is born. Stud fee is paid for when you receive the registration paperwork from WRTL.
What you get with your breeding:
Guaranteed live birth. If your female does not have a live breathing cria you do not pay the breed fee. You only pay the deposit.
Your pick of stud (suggesting genetically there is a 6 generational gap on all sides of the pedigree)
Housing, keep and care for 90-120 days at our ranch: hay, pasture, mineral, vitamins, water, shelter, bedding, conditioning hikes if needed. We will treat her for any internal or external parasites, weigh her each week, trim her feet if needed, do our best to get her bred, and check her pregnancy by ultrasound and/or progesterone test. This is what you are paying for with the $250.00 non-refundable deposit.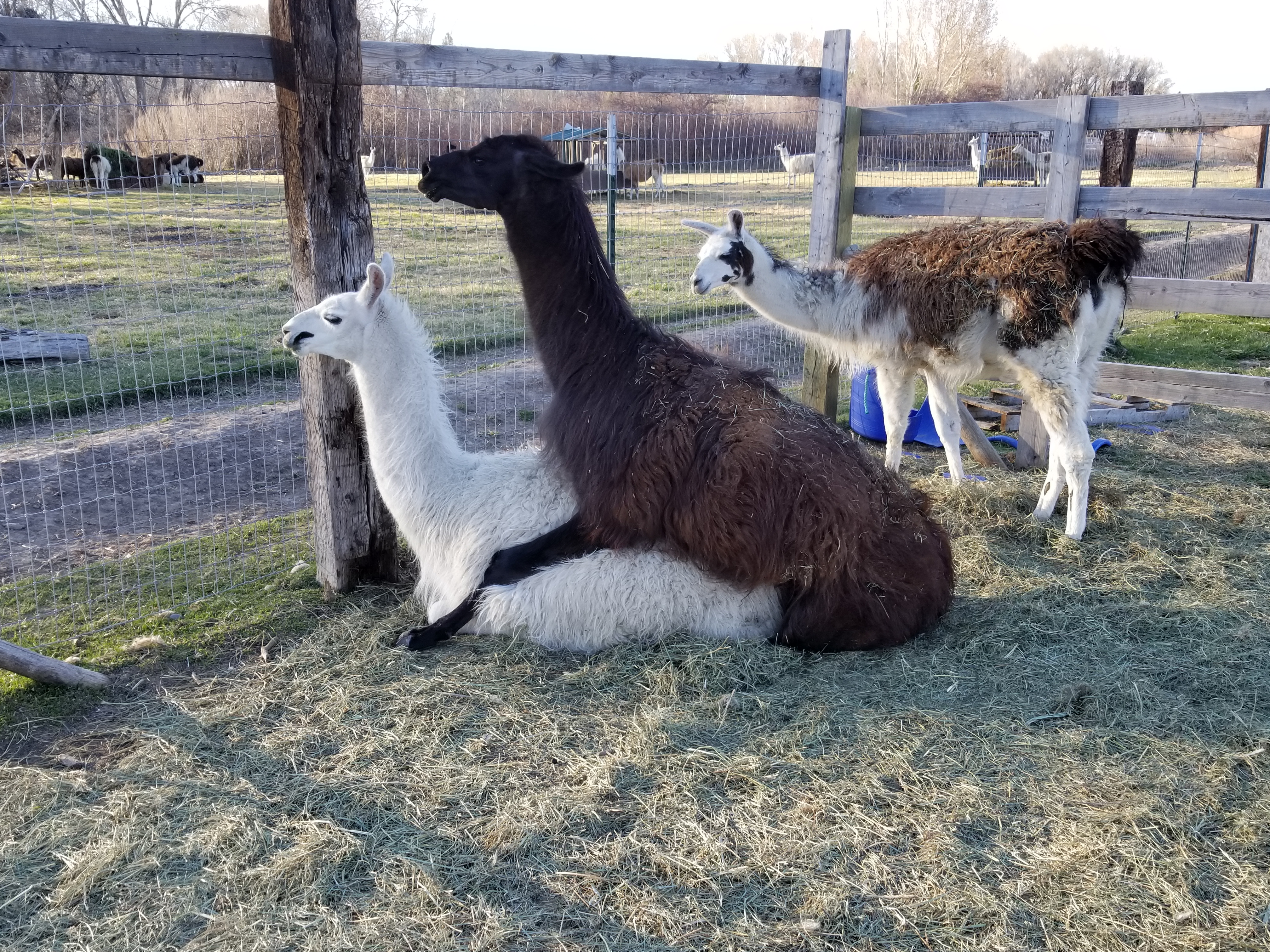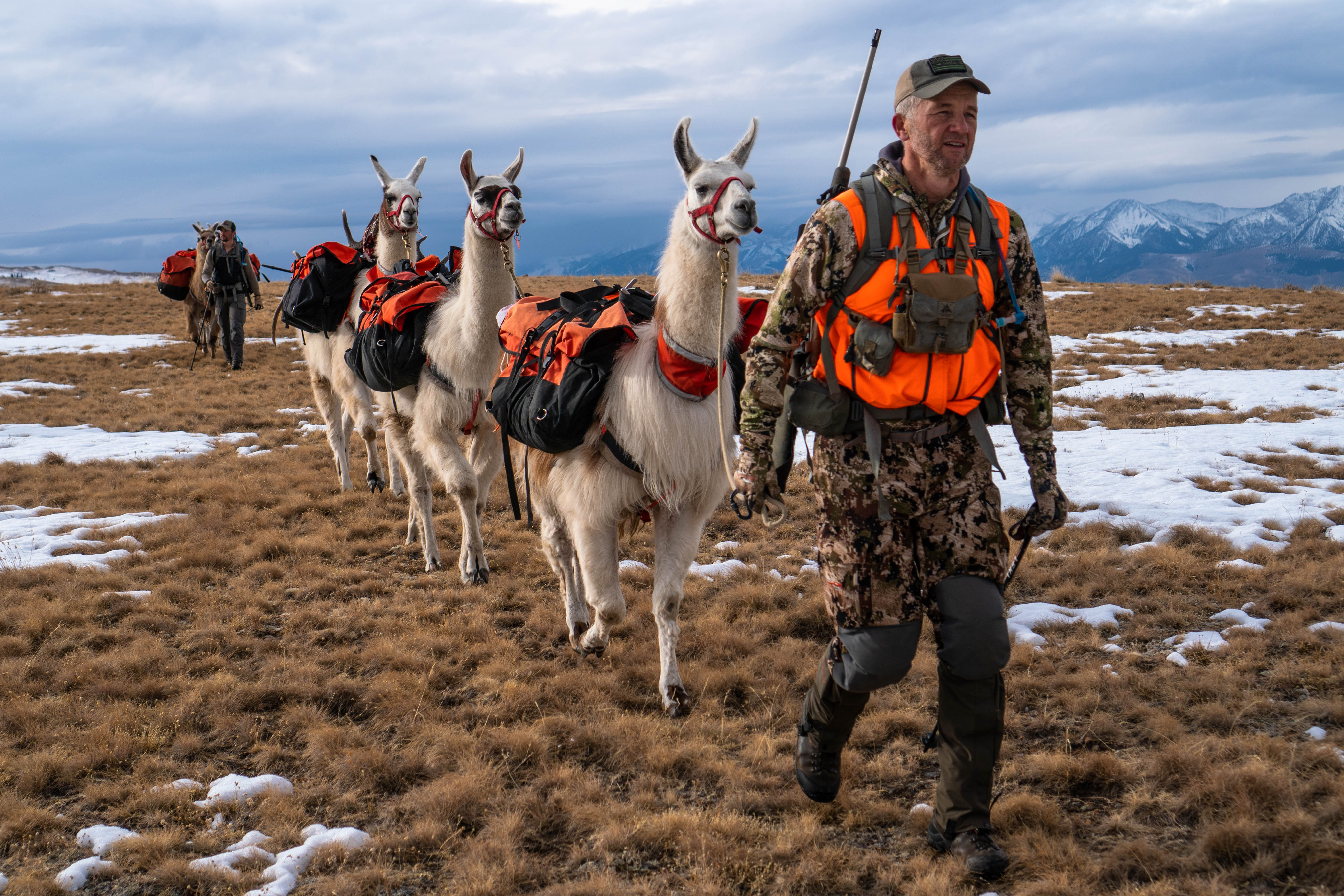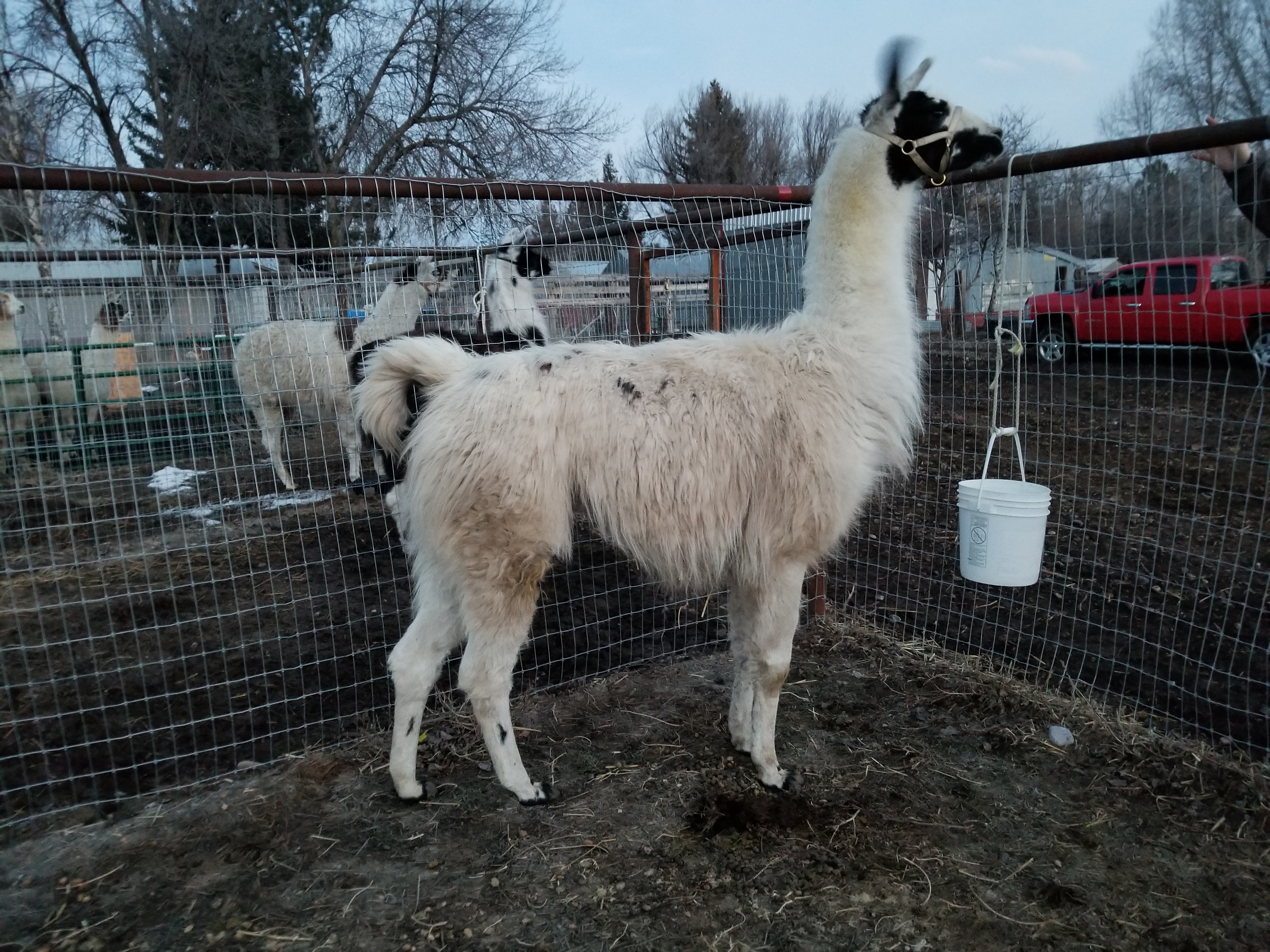 Stud Fees
$250.00 nonrefundable deposit is included in the stud fee. i.e. stud feed is $750.00 you pay $250 upon arrival of your female to our ranch and $500 when the cria is born and all is well.
| | | | |
| --- | --- | --- | --- |
| Shaman $1,500.00 | TopGun $1,500.00 | Oliver $1,500.00 | Doc Holiday $1,500.00 |
| Jasper $1,500.00 | Gunsmoke $1,500.00 | Sarge $1,500.00 | D'Jango $1,500.00 |
| Milo $1,000.00 | Sully $1,000.00 | Marcus $1,000.00 | Mcshane $750.00 |
| George $750.00 | Donny $750.00 | James $750.00 | Waylan $1,500.00 |
| Granite $500.00 | Butch $500.00 | Belvedere $500.00 | Sue $1,000.00 |
For pictures of the studs please click on their names above or click here to see our meet the llamas page.
Here are 5 Other Services We Offer
Llama Rentals- we provide everything you need. See rent llamas for more information
Llama Clinics- learn how to pack with llamas and see if it is for you. See llama clinics
Fully Outfitted Summer Trips- May–September
Llama Sales- young packers, experienced packers, and select breeding stock
Llama Equipment- we make and sell our own llama saddles, blankets, rigging, panniers, & leads
If you have questions about renting, buying or packing with llamas feel free to contact us via email, phone or Instagram.
"My wife and I did a 4 hour Llama hike at Capital Reef Resort and had a great time. As you would expect the scenery was beatiful, but the highlight learning about llama's and spending time with the two llama's that accompanied us on our hike - Sully and Marcus. Who knew llama's had so much personality! Our guide Kirstin was great and the lunch on the trail was wonderful. I highly recommend the hike. Kids would really love it."
Steve M.
Texas